| | |
| --- | --- |
| 1- How can i open an account in Marsbet? | |


To become a member of Marsbet family, you have to choose to click on the 'REGISTER' button on the top right of the website. There after you have to fill out the form with your information and choose a username and password with which you will have access to your account. After the completion of these data, you have successfully completed your registration.



2- How can I contact with Marsbet?

For any further information about Marsbet or for any questions or assistance, please contact us via e-mail or via Live Chat and our dedicated team will serve you the soonest.

email: info@Marsbet.com



3-Will there be any problem if I give wrong or missing information during registration?
Yes there would be a problem and you would not be able to complete your registration. It is necessary to fill in all the details with the correct information.



4-Can I trust your website?  
Marsbet is one of the leading online gaming companies employing more than 300 workers globaly. Marsbet is owned by Alpha Entertainment BV with registration number 129 958 and operates under the direction of New Haven Office Center Emancipatie Boulevard31 PO Box 6052 Curacao Dutch Caribbean,belonging to government of the Netherlands Antilles (Curacao).
 
Our main objective is the relationship of trust between the company and its customers. You can trust Marsbet and play safely.


5-Can I make any changes to my account if I realise that I have done a mistake?


You cannot make any changes unless it concerns the password of your account. For any other kind of changes you should contact us and we will make the change if it is possible.

6-I forgot my password, what should I do?


With just one click in the 'Forgot your password' button an email will be sent to you so as you can reset your password.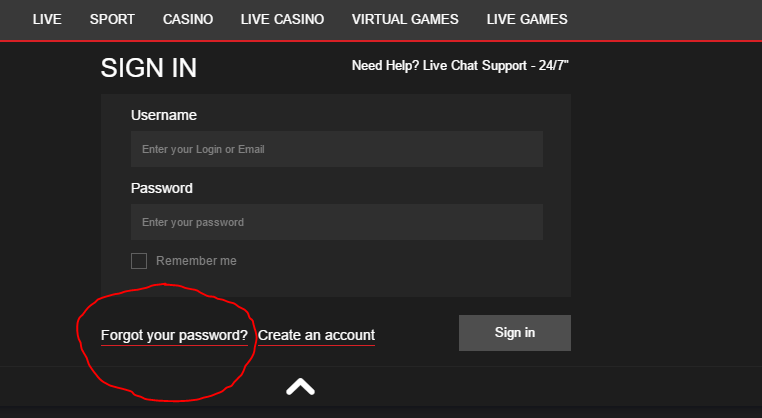 7-Can I change the currency in my account?



No you cannot change the currency.

8-How can i see my bet history?


You can see your bet history by clicking the button 'My bets' in the upper part of the homepage after your login. You can choose the exact date or period of the bets you are willing to see.



9-Can I delete my account?



Your account cannot be deleted but you can activate the self-exclusion. You can choose between 24 hours up to 12 months self-exclusion(time-out) which means that your account will be closed for the wishing period and you will not be able to have access to your account for that period. Please note that you will be able to decrease your self exclusion period or revoke it completely, only seven days from your 1st request. For further details please contact our support and refer to the Terms .


10-Can I delete my betting history?

No, your betting history cannot be deleted.
11-Will there be any problem if I will use a friend's/relative's account?



Every player should use his own account.


12-Can I use the same IP address with a friend/relative?



There is no problem if everyone is using his own verified  account from the same IP.